Best Website Designing Company in India
Website designing company in India – The trusted web design agency in India offering low-cost website design services for businesses in India.
As the growing Web Design Company in India, we have emerged as the key performer and have provided solid web design support to various industries.
No matter how many functionalities does your website comprises, everything is vain unless its appearance is neat, clean and powerful. Functioning as a Web Design Company in India, we create websites that are easier to navigate and give a better user experience to the viewers.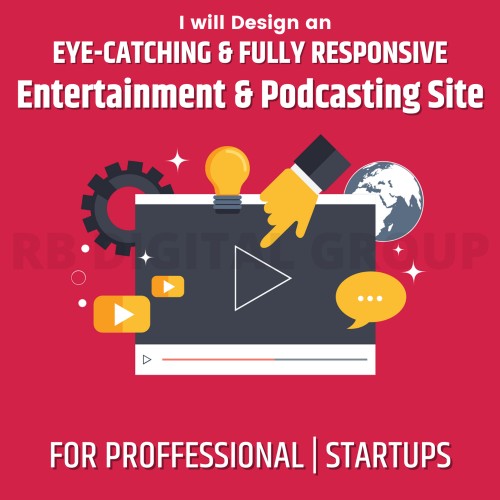 Our Website Development Packages
BLOG
SMALL BUSINESS
E-COMMERCE WEBSITE

4,999 INR

9,999 INR

19

,999 INR

3 Pages,
Logo,
1 Banner,
Dynamic Website,
Domain – 1st Year Free,
Hosting Free For 1st Year (Hostinger),
Premium Theme & Plugin,
Custom Email,
1 Contact Form,
Free SSL,
WordPress,
Testimonials,
Gallery Section,
Social Profile Link,
Facebook Page Creation,
FB Messenger Integration,
Click to Call/Email,
Mobile Responsive,
Easy to Edit,
WordPress Login Details Will Be Given,
Delivery in 3 Days,
Including Free Support 3 Times,
Renewal – 4999 Rs + Domain Price Plus GST,
Extra Support – 499 Rs/Hr,
399 Rs – Content/Page
Important Pages, Logo, Slider,
Dynamic Website,
Domain – 1st Year Free,
Hosting – 1st Year Free (Hostinger),
Premium Theme & Plugin,
Custom Email,
1 Contact Form,
Free SSL,
WordPress + Elementor,
Testimonials,
Gallery Section,
Chat Feature,
Social Profile Link,
Facebook Page Creation,
Click to Call/Email,
Mobile Responsive,
Easy to Edit,
WordPress Login Details Will Be Given,
Delivery in 7 Days,
Renewal – 6999 Rs + Domain Price Plus GST,
Including Free Support 5 Times,
Extra Support – 599 Rs/Hr,
299 Rs/Extra Page,
499 Rs – Content/Page

or

Create Instamojo Premium Store (Rs – 15,000/Year or Rs – 20,000)

Up to 50 Products,
Domain – 1st Year Free,
Hosting – 1st Year Free (Hostinger),
Free SSL,
Premium Theme & Plugin,
Important Pages Create,
Logo,
Contact Form – 3,
Content – Free,
WhatsApp Chat Integration,
Facebook Messenger Integration,
Social Media Profiles Integration,
Social Profile Link,
WordPress + WooCommerce Login Details Will be Given,
Payment Gateway,
Including Free Support 10 Times,
Extra Support – 499 Rs/Hour,
Free Revisions – 2,
Delivery in 10-15 Days
Call/Email/Chat Support,
Renewal – 15,999 Rs + Domain Price Plus GST
399 Rs/Extra Page,
599 Rs – Content/Page

or

Create Instamojo Premium Store (Rs – 15,000/Year or Rs – 20,000)

or

Create Shopify Store ($50/month or $100/Month or $400/Month)
Our Web Designing Services in India Include:
Mobile & Tablet Compatible
Easy To Load
Easy to Navigate
Premium Design
Consistent
Readable
Fully SEO Optimized
Responsive To All Devices
Performance and Speed
Reliable